10+ days, July 3-12, 2011.
Led by award-winning photographers Örvar Ţorgeirsson of Arctic Photo, Iceland, and Johnathan Esper of Wildernesscapes Photography, USA.
This incredible 10+ days photography tour around Iceland, the legendary land of fire and ice, is meant for passionate outdoor photographers who desire to see and photograph Iceland in depth. The intensive itinerary is designed to help you photograph all of Iceland's diverse geographic areas and all the popular natural attractions that are considered must-sees, as well as hidden treasures most Icelanders have never even visited, by driving in a large counter-clockwise loop, that completely circumnavigates the island, beginning and ending at Reykjavik. We will also explore some of Iceland's most photogenic Highlands regions that are inaccessible to most tourists.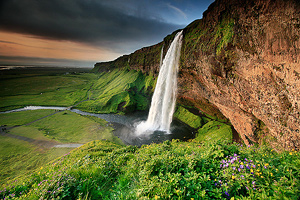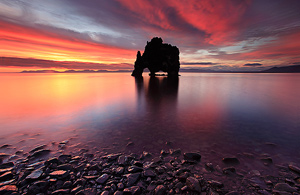 An exciting optional 2-day tour extension July 13-14 photographs the geothermal wonders of the famous Kjölur Highlands Route. We'll enjoy Iceland's long summer daylight hours as we photograph highlights including erupting geysers and geothermal areas, nuzzle with Icelandic horses in idyllic green pastures, peer over sea cliffs alive with hundreds of thousands of birds including puffins, swim in warm volcanic springs, feel Europe's most powerful waterfall, hike up mountains for panoramic vistas of Iceland's green mountains, explore some of Iceland's stark highland regions, and photograph and walk on Iceland's glaciers.
Click here for further details.