Iceland 2011 Adventure Photography Tour & Workshop
Dates
July 3-12, 2011.
Price
$3800 USD / €2950. This includes:
Photographic tutoring and guidance.
Accomodation for 11 nights including 2 nights in Reyjavík at each end of the trip.
All transportation (4x4 where needed).
All meals (picnic-style lunches, snacks, and hot dinners at our places of accomodation and/or restaurants).
Reservation
Workshop is Fully booked!
Leaders
Pro photographers
Örvar Þorgeirsson
of Arctic Photo, a native Icelander, and
Johnathan Esper
of Wildernesscapes Photograph in the USA will be leading the trip. Örvar is an award-winning Icelandic photographer and owns a photo gallery in Reykjavik, and creates especially dynamic, sharp, and moody photos of Iceland. Johnathan has a unique background and an intimate knowledge of the land from living out of a car, exploring and photographing Iceland intensively for months at a time, and he specializes in wide panoramic landscapes and adventure photography. These two pro photographers with diverse styles, brought together, will offer you an even wider range of photographic help and experience and personal attention.
Contact
Örvar Þorgeirsson Arctic Photo and gallery Laugarvegur 50, 101 Reykjavík Iceland arcticphoto@arcticphoto.is
Johnathan A. Esper Wildernesscapes Photography PO Box 326, Long Lake, NY, United States johnathanesper@gmail.com phone: 001 518 624 6675 www.WildernessPhotographs.com
Itinerary
Day 0 (July 2):
Arrive and be picked up at Keflavik Int'l Airport and brought to your included accommodation. The rest of the day/night is free.
Day 1:
We start very early, and first photograph the mossy lava fields of the Reykjanes Peninsula, and the must-see popular Golden Circle sights of Geysir (after which all other geysers are named), Gullfoss (Iceland's most famous waterfall), and Þingvellir National Park (the world's oldest parliament's meeting place and rift zone between the North American and European tectonic plates). We'll also find the locals' secret of Brúarfoss, a delightful miniature version of Africa's Victoria Falls.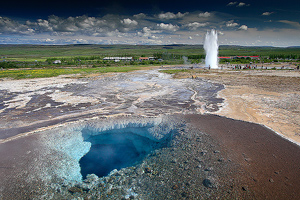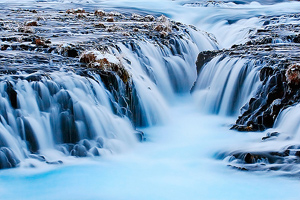 Day 2:
A full day spent hiking and photographing the colorful ryolite hills of Landmannalauger geothermal area and soak in a natural hot spring in the Icelandic Highlands (many Icelanders' favorite place in their country).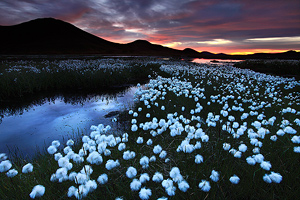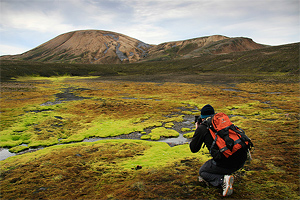 Day 3:
We'll take a walk right behind Seljalandsfoss waterfall (hope you brought along a weather-sealed camera body!), and photograph Skógafoss. Next we'll spend our evening around the small town of Vík y Mýrdal (which has a beautiful country church surrounded by fields of lupine wildflowers), and photograph the Dyrhólaey sea arches, sea stacks, and puffin colony.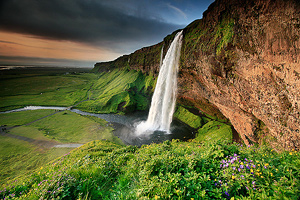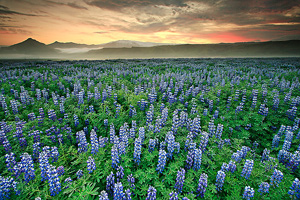 Day 4:
We drive past the smallest grass-roofed church in Iceland at Núpsstaður on our way to Skaftafell National Park, where we'll photograph more glaciers, Hvannadalshnúkur (the highest mountain in Iceland) and the smooth Svartifoss waterfall among unique basalt columns). The iceberg-filled glacial lagoon Jökulsárlón is another classic postcard scene, and we'll have a unique Icelandic farm-stay experience that night.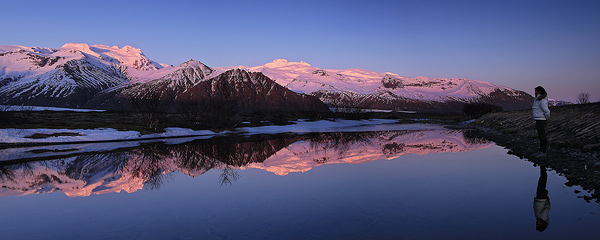 Day 5:
If weather and time permits, an exciting adventure awaits - our group may rent snowmobiles and ride onto the vast Vatnajökull glacier, the largest icecap in Europe, yielding some incredible panoramic views just begging to be photographed. The picturesque east fjords are calling us, and we'll stop in ample locations to photograph the winding roads and cascading streams down the steep terraced mountains, before staying for a night in Seyðisfjörður which is located in perhaps Icelands most beautiful fjord. If weather permits, there's many hiking opportunities here that will give marvelous views of the fjords.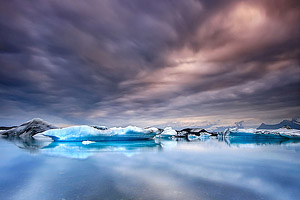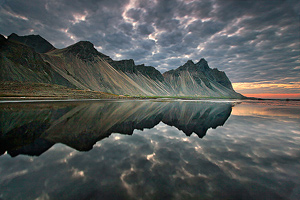 Day 6:
Now in the north of Iceland, we'll feel the plummeting power of Europes's largest waterfall by volume, Dettifoss, from it's better yet less-visited side, and take some shorter hikes in the river canyon of Jökulsárgljufur National Park to see rock stacks dividing a the powerful Jökulsá á Fjöllum. In Mývatn we'll photograph geothermal steam vents, bizarre volcanic formations, and fields of craters that will make you feel like you are on the moon, then check out or swim in warm, silica-rich water with an amazing blue-colour, from a nearby geothermal power plant.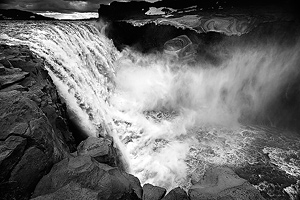 Day 7:
After finishing exploring the Mývatn , we'll drive west, photographing Goðafoss waterfall, and the remote Aldeyjarfoss in the northern Highlands, before eating at the best bakery in Iceland, in Akureyri.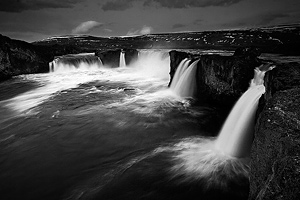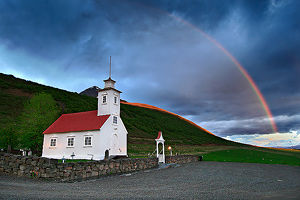 Day 8:
We'll drive around the mountainous Tröllaskagi peninsula and drive through a brand-new tunnel to photograph the picturesque Héðinsfjörður fjord that is sure to become a favorite destination of travelers. We'll practice blurred motion seascapes with idyllic lighthouses and old shipwrecks as our backdrops on the remote Skagi peninsula. Friendly Icelandic horses will come up to us and nuzzle, and pose for our cameras in the Svínavatn horse breeding area, on our way to photograph the troll-turned-to-stone Hvítserkur rock and nearby seal colonies on the Vatnsnes Peninsula, staying at the friendly Ósar hostel.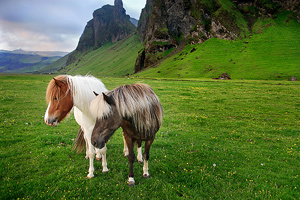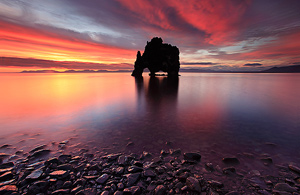 Day 9:
We head to the Snæfellsness Peninsula. Kirkjufell (an idyllic stratified cone mountain rising from the ocean) and nearby waterfalls will be our next photographic subjects, and we'll stay for a night in Grundarförður, a picturesque little fishing village on the Snæfellsness Peninsula.From the top of the tall Snæfellsjökull, one can view the midnight sun never dip below the horizon, which would be an incredible photographic challenge and opportunity, so depending on weather we might take a snowcat up to the top to capture this!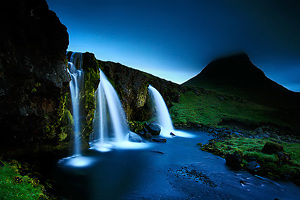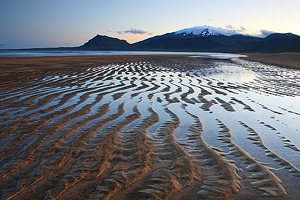 Day 10:
Then it's on to photograph the sea arches and basalt columnar formations and idyllic harbour of Arnastapi, and the bird cliffs of Lóndrangar. Finally, as our adventure in Iceland draws to a close, we stop to say goodbye to more friendly Icelandic horses around Reykholt, and photograph Hraunfossar springs and Barnafoss waterfall. We'll stay in Reykjavik the last night, allowing you to do any last minute shopping or city sightseeing.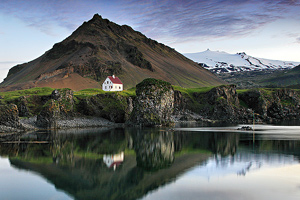 Day 11:
You may either be shuttled to Keflavik International Airport to catch your flight home, or stay on your own longer in Reykjavik, or better yet, today we start our Kjölur Highlands Route extension! We are offering an exciting
optional 2-day Kjölur Highlands Route extension
to our above itinerary for those interested. We'll take a 4x4 over the rough, famous route through Iceland's stark, barren Highlands, arriving at very colorful and little-known geothermal area of the Kerlingarfjöll Mountains. That night we sleep at the Highlands mountain cabin of Hveravellir, which has a natural hot pool to soak in and hissing volcanic vents to photograph, less than a minute walk out the door. The Langjökull glacier and the barren, bleak, yet beautiful expances of Iceland's western Highlands are more photographic highlights on this trip extension. The costs is $700 USD / €540 extra.
Map
Below you can see the locations we will be shooting at: